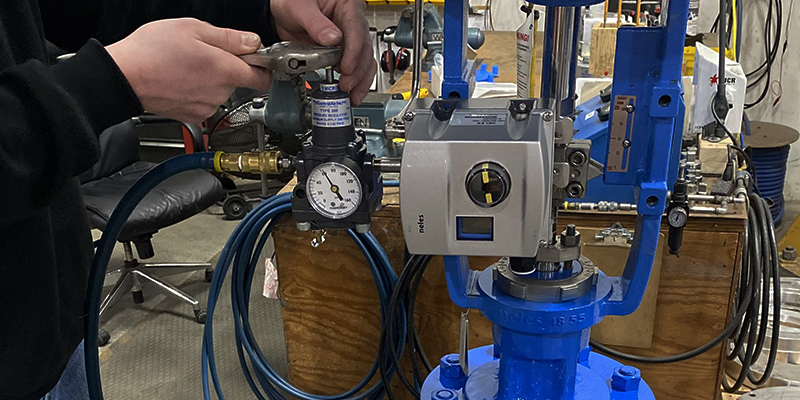 FCX-AMSCO
Originally founded in 1968, AMSCO has a long history of providing process control solutions to several industries- Pharma, Biopharma, Industrial, Chemical, Food, Dairy, Beverage and Personal Care. Backed by a team of industry experts, our engineers have the ability to solve complex problems and provide custom solutions to a broad range of manufacturers.
Having supported companies such as ITT, Anderson Instruments, PBM Ball Valves, Alfa Laval, Sanitech, and Sanit Gobain & Westlock our expertiese is unmatched. With decades of experience under our belt, we are ready to provide and support any process control and automation needs our clients face.
FCX-Amsco continues to offer these products today among others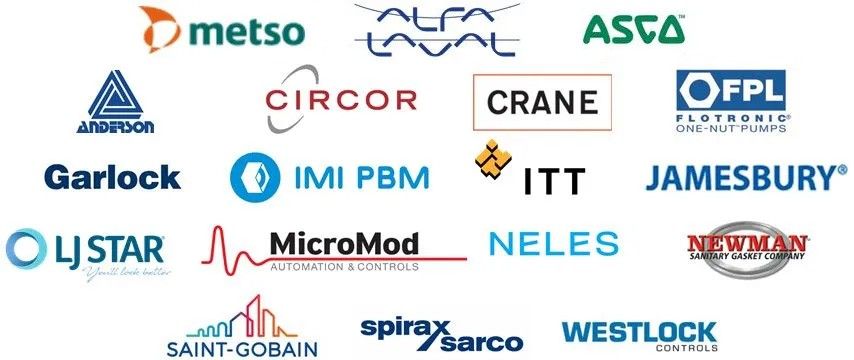 Featured Flow Control Products & Services
Valves, Actuation, and Accessories
Hygenic Process Equipment
Cryogenic Control Solutions
Utility Valves and Controls
Pumps, Seals, and Compressors
Instrument Measurement and Control
Steam and Process Heating
Lined and Corrosion-Resistant Piping and Accessories
Project Integration and Development Services
Metrology, Calibration, and IQ/QQ/PQ Services
Filtration
The Value of FCX-AMSCO
Master Distributor for Alfa Laval and Crane Valve and Hose Solutions
Sanitary process Control Experts
Industry Experts for the - Nutraceutical, Personal Care, Chemical, Food, Dairy, and Beverage Sectors
Representatives of Neles (formerly Metso): Jamesburgy brand On/Off and Neles Metal Seated Valves
---

199 N. Woodbury Road, Suite 101 | Pitman| NJ | 08071 | Ph: 856-582-9500
373 US-46 Suite 140 | Fairfield | NJ | 07004 | Ph: 973-575-8350
30 Corporate Park Dr Ste 210 | Pembroke | MA | 02359 Ph: 781-826-4866
---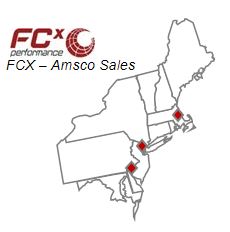 Our legacy locations now share a common brand and form the cornerstone of what is FCX Performance today.