About FCX Performance
As the industry-leader for the distribution of flow control products and life cycle services, we help our customers improve cost productivity, reduce downtime, increase efficiency, and effectively meet increasing regulatory compliance standards.
FCX Performance is a leading process flow control company, providing technical, mission-critical products and services to end users, OEMs, and EPC firms across a broad range of industries and markets.
The leader in providing flow control solutions.
We are expanding our offerings, services, and reach.
Based in Columbus, Ohio, with over $40 million of inventory available in regional operations centers, FCX is the premier distributor of highly engineered specialty flow control products and life cycle services to MRO and OEM customers across diverse industrial and processed end markets. Our comprehensive value-added solutions help customers improve cost productivity, reduce downtime, increase efficiency, and effectively meet increasing regulatory compliance standards.
We are backed by powerful resources.
Formed in 1999 and with predecessor company histories dating back to the early 1900s, the company has continued to grow and expand its service offerings through numerous strategic acquisitions. This longstanding acquisition/growth strategy has positioned FCX to provide customers with Everything on the Pipe. In 2018, FCX Performance was acquired by Applied Industrial Technologies. Combining with Applied's unmatched industrial offering positions us as a leading technical solutions provider with significant opportunities for growth.
As a member of Applied Industrial Technologies network, our engineering capabilities, custom application expertise, and value-added services provide a complete, one-stop solutions offering.
FCX is one of the largest service and repair organizations for pumps, valves, and instrumentation in the country. Combining this with our extensive flow control product distribution and technical capabilities, we offer our customers value that is unmatched in our industry.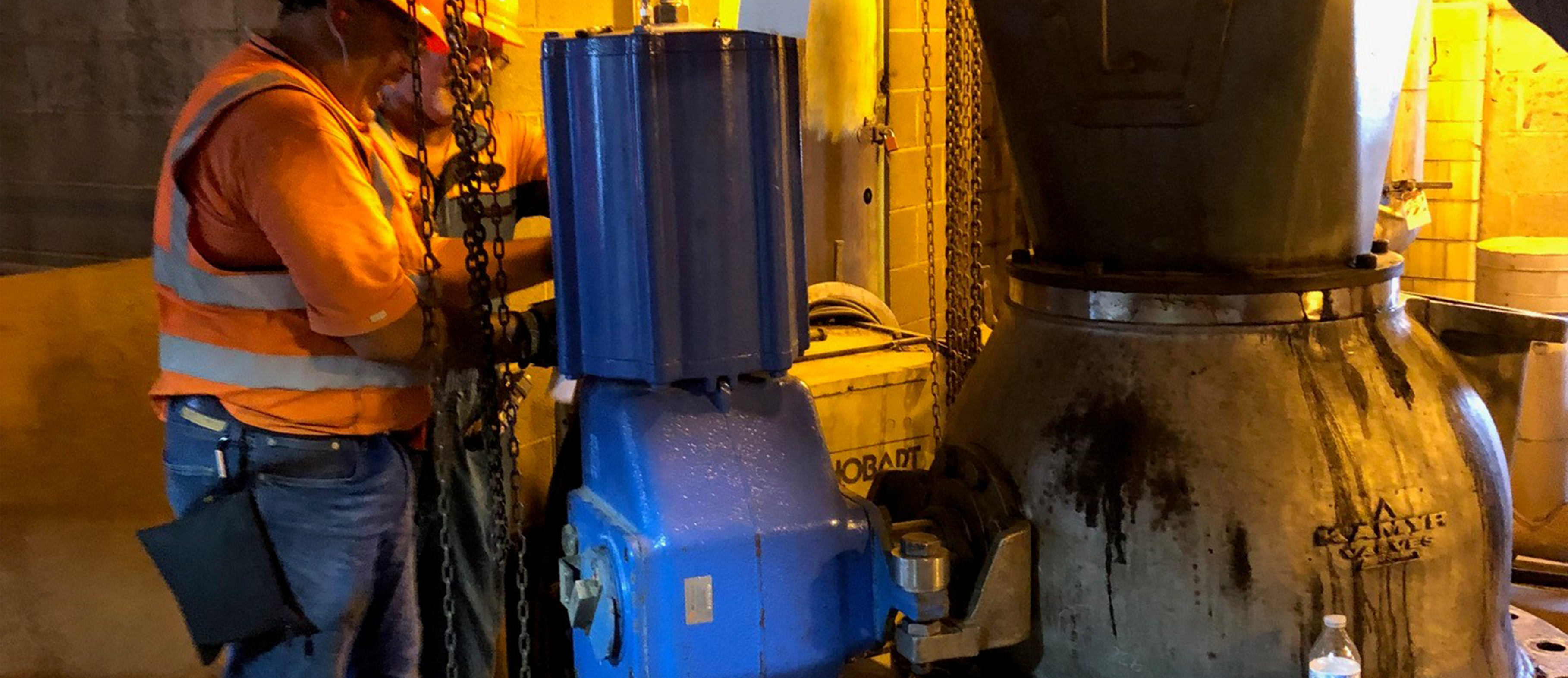 The Power to Perform
We consider ourselves engineers first and sales people second. We are proud of our culture that emphasizes customer service, vendor relationships, and a focus on providing long-term, career growth opportunities for our team members. Our highly qualified staff view themselves as process application advisors who can help you navigate the complexities of production and manufacturing to find the best solutions to your flow control challenges.
Customer Focused
The entire network of FCX companies prides itself on taking great care of our customers. Our ability to provide same-day shipping—even same-day delivery—of critical process control parts to manufacturers in need is one of our greatest assets. With inventory distribution centers across the United States, FCX customers can make repairs and get their production operations back online quickly after a valve or instrumentation malfunction.
"Thank you for all you did Saturday on finding the actuator, positioner and bracket, and getting it to us on the same day."
"It saved us about a half-million dollars in product."
Flow Control Product Support
Valves, actuation, and accessories
Pumps, seals, and compressors
Instrument measurement and control
Steam and process heating
Lined and corrosion-resistant piping and accessories
Filtration
Expansive Industry Expertise
Chemical Processing
EPC
Food and Beverage
General Industrial
High Purity (Life Sciences)
OEM
Oil and Gas
Power Generation
Pulp and Paper
Water and Wastewater
The Story of FCX Performance
1984
Founded: Simco Controls
1999
Formed: FCX Performance
2000
Acquired: JH Instruments
2001
Acquired: Simone Engineering
2007
Acquired: RVS Controls
2008
Acquired: NCI
2010
Acquired: Baro Controls, Solares Controls
Formed: FCX University
2011
Acquired: Hughes Machinery
2012
Acquired: ISI, Pump Pros, Pierce Pump
2013
Acquired: Florida Sealing Products
2014
Acquired: Corrosion Fluid Products, Pump Energy
2015
Acquired: Process Control Services
2016
Acquired: SW Controls, RL Stone, PCI
2017
Acquired: Renew Valve, Cleveland Valve & Gauge, Eads Distribution, Basin Engine & Pump
2018
Acquired: Applied Industrial Technologies acquires FCX
---
FCX Performance Network
Our team of fluid control experts is here to work with your team to help integrate innovative solutions and streamlined processes, increase productivity and affect overall savings. With divisions across the country, the FCX Performance family of companies leverages technical expertise to help you navigate through even the most complex production and manufacturing challenges.