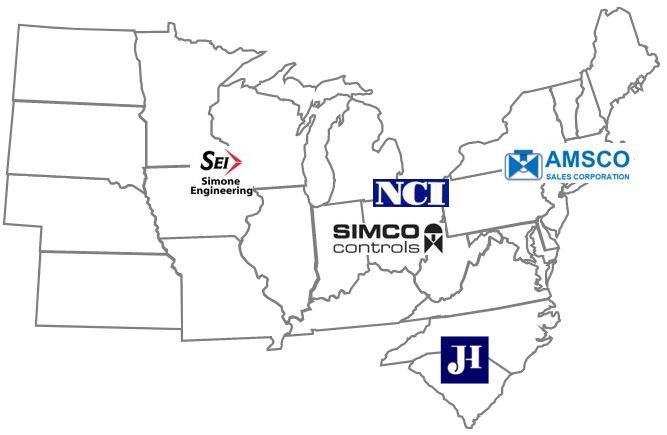 FCX Performance Legacy Companies
The FCX Performance Legacy business was formed in April 1999 creating the largest distributor of specialty flow control products in the US market.
Select the links below for our legacy stories as these companies have folded into the FCX Performance brand.
These heritage locations now share a common brand and form the cornerstone of what is FCX Performance today.
Together with the 20+ acquired companies, FCX demonstrates the Power to Perform.
Featured Flow Control Products
Pumps & Rotating Equipment
Valves & Automation
Filtration & Strainers
Instrumentation & Controls
Steam & Heat Transfer
Hygienic Process Equipment
Specialty Pipe & Flexible Hoses

Full Complement of Life-Cycle Services
Instrumentation Services
Valve Automation & Repair Services
Pump & Rotating Equipment Repair
Steam & Heat Trace Services
Applications Expertise & Technical Support
Pipe Fabrication & Hose Assembly
---