Sanitary and High Purity Fluid Handling Services
Delivering sanitary and high purity solutions for your industry.
We utilize highly engineered sanitary process equipment and our total systems approach to help customers lower their total operating costs and optimize the performance, reliability, and service life of their pumping systems. Testing and repair services include:
Inspection
Warranty repair
Mechanical services
Electro-polishing services
Performance test stand
Authorized service centers
Sani-Tech Fabrication Equipment
The S.I.B.A. fusion welding technology takes the installation for high purity plastic piping systems to a new level. This technology creates a smooth interior surface at the tubing weld, eliminating all beads, crevices, and intrusions into the field stream. This minimizes the surface area for containment and bacteria collection.
Sanitary Pump Repair
FCX can engineer, assemble, test and repair sanitary positive displacement and centrifugal pumps. Our capabilities range from providing bare shaft pumps to complete skid mounted pump assemblies with variable frequency drives.
We carry an extensive inventory of positive displacement and centrifugal pumps in the surface finishes required by the life sciences market. Learn more about our Sanitary and High Purity Services.
Extensive Inventory
We maintain a large inventory of centrifugal and positive displacement pumps from leading manufacturers. These pumps are designed to meet the needs of the pharmaceutical industry and are complete with electro-polished surfaces, material test reports, Class VI Elastomers, and performance test reports.
Besides pumps, our high purity product range includes valves, instruments, hose, tube, fittings, steam products, heat exchangers, and a broad range of value-added services.
The FCX Advantage
We understand that production downtime negatively impacts the bottom line of your operations. Quick turnaround on sanitary and high purity services and repairs is a critical factor in eliminating or minimizing that downtime.

When a problem arises within your operations, make FCX Performance your first call for fast and dependable pump-related products, services, and solutions.
Visit these FCX family sites for more information:
Pure Serve
Corrosion Fluid Products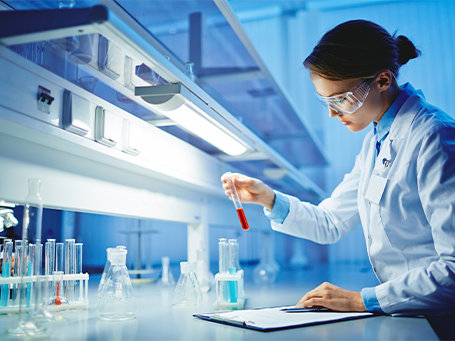 What's your challenge? Need help improving processes, solving flow problems, or increasing efficiency?
COUNT ON OUR YEARS OF EXPERIENCE, EXPANSIVE INVENTORY OF CRITICAL FLOW CONTROL COMPONENTS AND OUR INDUSTRY-LEADING TECHNICAL EXPERTISE