We offer life cycle services for every product we sell
In the FCX family of companies, we don't just sell you a new product; we service it throughout its life. By applying our expertise, services, and offerings to the flow control process, we can ensure a successful system. And with a full spectrum of services under one roof, we're ready to handle your project from start to finish.
Services not available in all areas. Check with your local division for services information.
---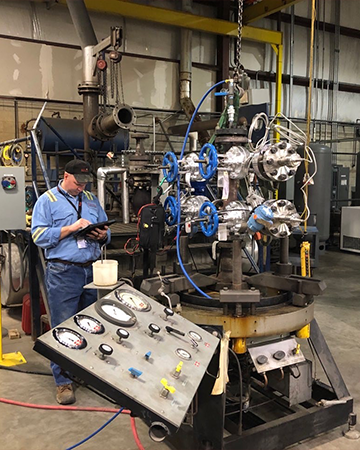 Instrumentation Services
Our processes, cutting-edge test equipment, and decades of industry-leading experience lead to unparalleled results. Our resources allow us to deliver unmatched services for cost reduction, instrumentation processes, and more. Our qualified staff calibrates and services instruments in almost every industry for virtually any parameter.
Not only do we offer the resources and experience needed, what sets us apart is our customer-centric philosophy. FCX recognizes that each client has as their own unique wants and needs. This versatile approach allows us not only to deliver quality products and service, but also provide the reliability and peace of mind every client deserves.
Contact us if you are looking for superior flow control instrumentation solutions to improve or maintain your processes using innovative and forward-thinking technologies from FCX Performance.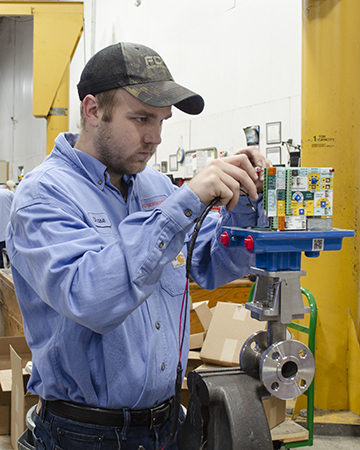 Valve Automation Solutions and Repair Services
FCX is a full-service safety and flow control valve repair and service center. We can repair and maintain your valves in-line, in-shop and on budget. We're dedicated to complete life cycle management from new valve setting to preventative maintenance and repair. By partnering with FCX, you will have the resources of one of the country's largest flow control solution providers at your disposal.
Count on our team of highly trained service and repair professionals to deliver a range of maintenance, repair, and refurbishment services for your valves and other flow control equipment.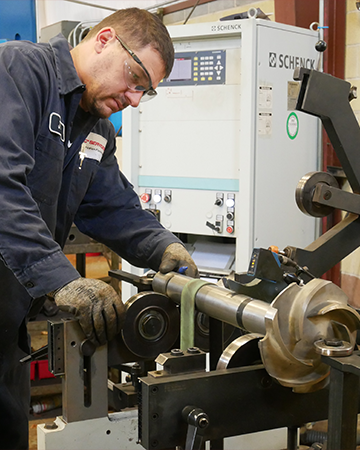 Pump and Rotating Equipment Repair
We understand that production downtime negatively impacts the bottom line of your operations. Quick turnaround on pumps and pump repairs is a critical factor in eliminating or minimizing that downtime. Our service centers are equipped with sophisticated, state-of-the-art tools and equipment to meet any challenge that comes through our doors. Our team of experienced professionals are trained in the latest technology to rebuild your rotating equipment either in-house or on-site.
The FCX family of companies also offers sanitary and high purity fluid handling equipment and services for the food, beverage, dairy, pharmaceutical, biotechnology, and chemical process industries. We utilize highly engineered sanitary process equipment and our total systems approach to help customers lower their total operating costs and optimize performance, reliability, and service life of their pumping systems.
When a pump problem arises within your operations, make FCX Performance your first call for fast and dependable pump-related products, services and solutions.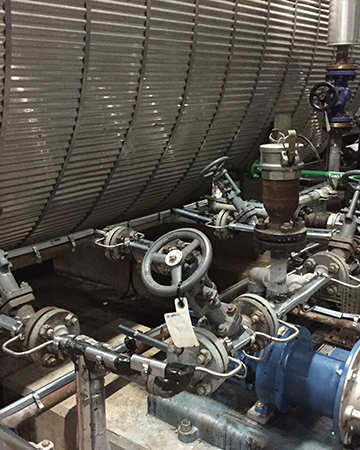 Steam and Heat Trace Services
The FCX family of companies has the resources to recommend, design, install, and maintain systems that work more efficiently and reliably. We can design and install steam and heat trace systems to meet your plant requirements.
Industrial heat trace turn key installations
Steam heat tracing system design
Instrument-heated tube bundles
Hopper heating
Steam trap surveys
Audit and inspection services
Leak detection
Maintenance programs
Instrumentation services
When managed temperature solutions are crucial to your success, count on our steam and heat trace experts.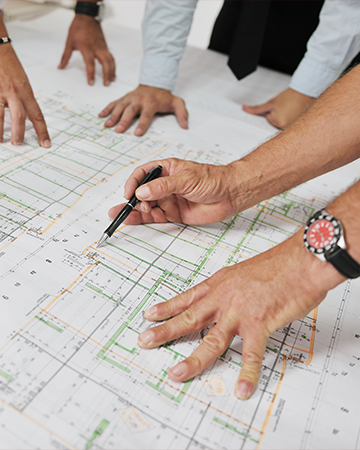 Engineered and Application Solutions
Integrating technical support requires sophisticated systems technology and practical implementation. Our expansive network can provide products and sourcing solutions for all your needs. And our highly trained staff has the technical product knowledge and applications expertise to engineer the right flow control solution. We are so certain of our work we assign personalized serial numbers to each customized assembly we create for you to ensure traceability, serviceability, and accurate record keeping.

Let us help you meet your specific functional requirements with our extensive line of integrated, customized systems and control solutions.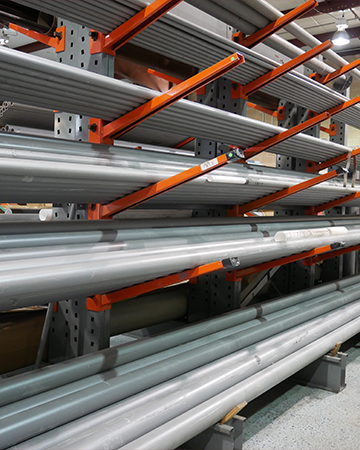 Pipe Fabrication
At FCX, we specialize in corrosion-resistant piping to support a wide range of industrial applications. We can fabricate pipe spools to length, from a variety of liner materials, including:
PTFE Teflon
PVDF Kynar
PP Polypropylene
We can fabricate sizes 1/2"-12" in house. Most orders can be completed and shipped within a few days ARO.
In need of additional services? Along with corrosion resistant lined pipe fabrication, FCX provides field measurement services as well as any and all valves and additional parts needed for your lined pipe system.
What's your challenge? Need help improving processes, solving flow problems, or increasing efficiency?
COUNT ON OUR YEARS OF EXPERIENCE, EXPANSIVE INVENTORY OF CRITICAL FLOW CONTROL COMPONENTS AND OUR INDUSTRY-LEADING TECHNICAL EXPERTISE.